Frozen pipes? Contact us for their repair solutions
For those who are not aware of what frozen pipes are, you are lucky because they can get you into a real mess. Places that have sudden drops in temperatures experience this situation where the parts of your pipe are frozen. As a result, there is a blockage in the flow of water through the pipes. Frozen pipes can be a problem for the plumbing systems of a home as it can bring down the whole drainage system of the house on its own. However, you don't need to worry any more as we, Pipe24 Plumber from Los Angeles, help you repair these pipes instantly. We will take you through the steps we follow to get you out of this trouble.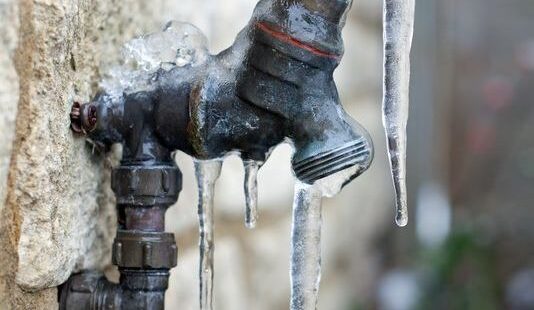 How to deal with frozen pipes
Step 1: Figure out the point where the pipe has frozen: Now, it is impossible for you to figure out the exact area where the pipe has frozen. Once you hire us, we can figure out the affected area. We generally do this by first checking the water supply at different sections of the house. If there is no water supply in the first floor, it may mean there is a blocked pipe connecting the ground floor and the second floor. If there is no water connection in the whole house, it means that the main water line is frozen. For this, we can also turn on the water faucets. Once we do that, water starts leaking from the pipes and we understand the area that is frozen.
Step 2: We apply heat to the frozen pipe: once we have figured out the affected area, we apply heat to the frozen pipe. This can be done with the help of electric heat pads, electric heat dryers, portable heaters or towels soaked in hot water. You should note that this doesn't mean that we use any kind of direct heat on the pipe. Any blowtorch or candle or any direct source of fire can blow the entire pipeline system of your home. Hence, we use only indirect methods of melting the ice very carefully.
Step 3: Always be very careful while doing this: We as professionals, take a lot of care while we are repairing frozen pumps. However, if ever you want to try it yourself, you should be very careful. In case the pipe bursts because of excess heat, make it a point to call us immediately as it might result in a flood in your house. we will be there to mend the pipe and clear out the frozen part as well.
Our company has been working with frozen pipes for years. We have plumbers who have specialized in handling frozen pipes and mending them. We also provide regular pipeline checkup as well as it is always better to be safe than sorry. Hence, in case you are ever in need, you can contact us. we provide these services for a very reasonable rate. So, you don't need to hesitate to claim our services. No matter what the problem is, Pipe24 Plumber Los Angeles is always at your service. We also provide services at odd day of the hours. Hence, you can rely on us with your plumbing issues.